Other Microsoft Outlook Support
In addition to sign and encrypt emails in Microsoft Outlook you may use the software to sign and encrypt Notes, Tasks and Appointments as shown in the following screen shots, just like you do with email messages.
You may find these features handy, for example, if you want to save your private contacts or other personal information securely yet readily available to you.
Or you want to schedule an appointment with your colleagues without risking leaking sensitive information about the appointment.
Example 1 - Securing Microsoft Outlook Note

Example 2 - Securing Microsoft Outlook Task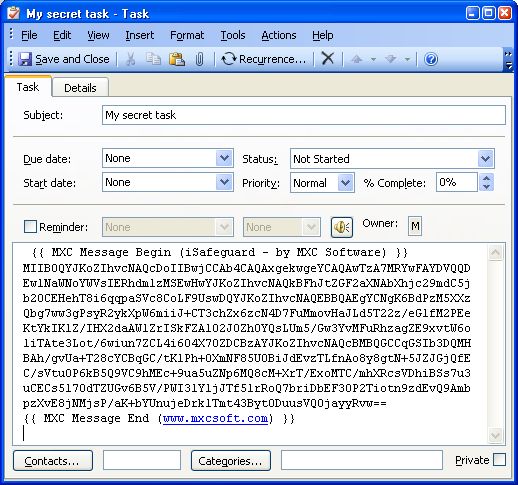 Example 3 - Securing Microsoft Outlook Appointment